Overview
In partnership with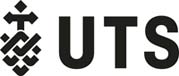 Joining our Digital Doctorate in Business Administration (DDBA)
Do you have :
an MBA (or equivalent)
at least five years of business experience
an inclination towards reflection, and the desire to take a step back and publish?
2. Do you want to create knowledge from your experience and your management practices and to publish this work?
3. Are you unable to attend face-to-face seminars?
If so, the Digital Doctorate in Business Administration (DDBA) was created for you!
The DDBA is a distance-learning DBA in the general field of management, of SKEMA Business School & The Business Science Institute.
This programme relies on a 'digital knowledge box' that allows managers to work at a distance from their home, office, etc. during their own available time. The knowledge box contains 16 doctoral courses or 'Knowledge Cores' with exclusive videos, books, articles, exchange forums, quizzes, etc. (More details about the DDBA programme are available if you click on the programme tab).
A monthly follow-up is ensured by the pedagogical team that includes more than 100 professors from The Business Science Institute and SKEMA Business School. The doctoral students, who also have obligations in their business life as managers, work at their own speed with the help of videos, digital online resources; they can exchange directly with professors on appointment. A dedicated support team ensures reactivity in answering daily queries.
Beyond digitalised content, one-week yearly international seminars are organised in the European capitals of Paris or Luxembourg for the first two years. During the third year, the doctoral students/managers publicly defend their thesis in front of an international jury of university professors.
Once their thesis is defended, the new doctors obtain a Doctorate in Business Administration from SKEMA Business School and The Business Science Institute as well as from IAE LYON, Jean Moulin University, France. DDBA students are enrolled in all three institutions: SKEMABusiness School, The Business Science Institute (BSI) and Jean Moulin Lyon University.
The DDBA relies on both SKEMA Business School's and The Business Science Institute's expertise in terms of DBA programmes. The DDBA is aimed at doctoral students/managers strongly motivated to obtain both professional and personal recognition in terms of their capacity to create knowledge, based on their managerial experience. Strengthened by this newly acquired legitimacy, they will be able to evolve professionally and pass on their knowledge through books, articles, conferences and teaching, while carrying on with their business life.
The advantages of the DDBA proposed by SKEMA Business School and The Business Science Institute
An exceptionally rich Faculty that allows doctoral students/managers to find a professor interested in their subject and who would supervise them.
Original videos filmed in English by international professors.
A programme organized over three years, the first year relying on the transmission of the knowledge cores and knowledge seeds.
If your application is accepted, sessions start on 2nd January, 1st April, 1st July, 1st October.
Online digital resources (articles, books, data analysis software, etc.) allowing doctoral students to work remotely at their own pace.
The methodological support of the DDBA Lab to help data analysis.
Monthly follow-up ensured by the support team and an appointed thesis supervisor.
The possibility for each student to exchange one-to-one with the professors.
A Doctorate in Business Administration delivered by SKEMA Business School (AACSB and EQUIS accredited) and The Business Science Institute (Agreement from the Ministry of Education in Luxembourg), but also a Doctorate in Business Administration delivered by the IAE LYON, University Jean Moulin (French University).
Once a year, all DBA students meet face to face for one week to attend in Luxembourg or Paris (France) an international research seminar where they meet the professors and present their thesis in progress.
The resulting theses can be published in one of the book collections supervised by SKEMA Business School or The Business Science Institute.
If a student does not want to pursue beyond the first year, if he has followed all courses (knowledge cores), answered adequately all quizzes and "thoughtful pondering" questions, sent his monthly activity report every month satisfactorily, she/he will obtain a research certificate validated by SKEMA Business School and The Business Science Institute.
Fees
€25k:
€15k payable at enrolment, €10k payable at the beginning of the second year.
Do you have the right profile for the DDBA programme?